---
WHO?
Bernardo (Bernie) / Scifirenegade (Sci). 20-smth year old portuguese raccoon. He/him and don't let anyone tell you otherwise.
Interests (list may grow over time): Art and Art History (Vincent van Gogh, medieval art, baroque art, 19th century art) | video games (retro, obscure, Sega, PSX) | movies (exploitation, grindhouse, science fiction, horror, kaiju, japanese) | TV shows (science fiction, children's, puppet, obscure) | obscure and lost media (screw the LMW) | malware and malware analysis | TV history | animation history | demonology | books (fantasy, science fiction) | data hoarding | animals | music (unidentified, obscure, 80s, Osamu Sato) | other things I dunno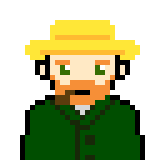 Languages: Portuguese (native), English (level B-smth I think)
Favourite Books: The Little Prince by Saint-Exupery | Human Nature by Paul Cornell | The Algebra of Ice by Lloyd Rose | Van Gogh: The Life by Steven Naifeh and Gregory White Smith
Favourite Video Games: Shenmue | Bioshock | Phantasy Star IV | Vib Ribbon | Epic Mickey | Tekken 3
Favourite Consoles: Dreamcast | PSX | computah
Favourite TV Shows: DOCTOR WHO IS BEST! The Adventures of Sir Lancelot | Aasi Morso ja Mouru | Miss Fisher's Murder Mysteries | Big Jim and the Figaro Club

Favourite Movies: Back to the Future (trilogy) | Ghostbusters (duology) | Beauty and the Beast (the 1991 version) | Coraline | Mary Poppins | the Doctor Who movie | Metropolis | any movie with Pierre Kirby in it lol

Favourite actors: Jacqueline Hill and Sylvester McCoy (shocker)!




Favourite Musical Genres: Any genre, from punk to vapourwave, from electronica to classical. Lately been on a New Wave kick :D
DR WHO FAQ
Favourite Doctor: Seventh Doctor all the way... Honestly I love them all in their own way ('cept the tenth...)
Favourite Companion: Ace! She was what finally made me watch the classic series! (I also love Barbara!)
Favourite Non-Companion Character: Brigadier Bambera would kick my arse and I would thank her.
When I started watching Doctor Who: Back in 2010/2011... Must've been 11/12... First episode (officially) was Vincent and the Doctor
Favourite Story: Ghost Light! Yes, and I understood everything lol. I also really like Vincent and the Doctor.
Favourite Alien Race/Monster: The Waterman from Q20 appeared in one kinda crappy comic and I love them they're so cute. I also really love the Chumblies and Cybermen!
GENERAL FAQ
Yo you download shit? Ew. I'm a data hoarder, I guess. People are elitists, if you don't download every thing that is to download, they treat you like crap :/ So in reality I'm not. The stuff I download is mostly games and Doctor Who stuff anyway. I also like sharing so if you need anything hit me up. I just got 2 Tb of crap... and counting...
Yo what's up with the demons? I like demons. Funky lil frens.
YOU FURRY ARSE So what? I like anthropomorphic animal designs. So did you when you were a little critter :P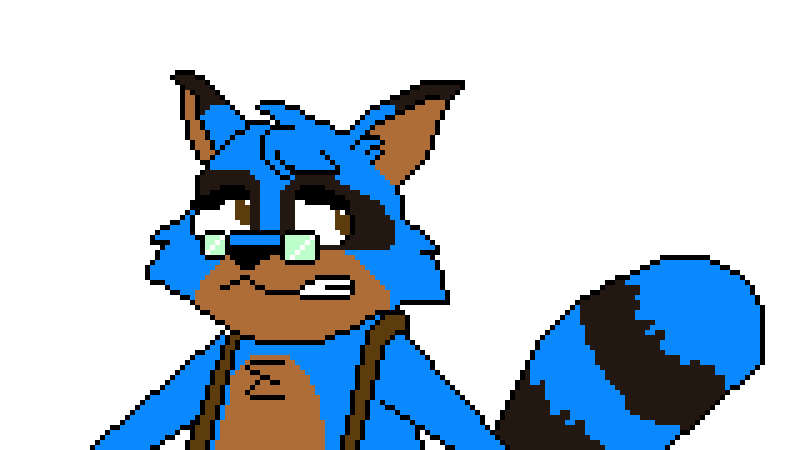 What kind of crap you have on the brain: I have autism and depression. Which makes absolutely sense when you look at this site's content :P My psychologist also put on a possibily of some sort of personality disorder or something. (tbf I was actually diagnosed with Asperger's but that's not really a thing anymore?? It was also called Austistic Psychopathy by WHO, so I'm a serial killer now >:) )
Why your site so ugly?? Brotha you think I wanna shove a bunch of JS?? HTML+CSS only in this house! Not that JS makes stuff prettier, it's actually kind of a safety hazard. I also have no interest in the old web like so many people here, yet my website looks more like it than theirs lol
Internet Experience: In terms of having a webpage, this is my first one. When it comes to surfing the metaphorical waves of the 'net, been doing so since 2007, when I was 8, using those CDs. Websites I visited were Sítio dos Miúdos (rip). I started visiting Miniclip, brincar.pt and YouTube at my school at the age of 10. Got my first social media at around that time (Kuska, hosted on Sítio dos Miúdos, got purged quickly). I only got another social media website at 15, an old Tumblr blog I don't use anymore. This website was created in August 2019!
RANDOM FAVES
Favourite Colour: Blue or yellow, I can't choose!
Favourite Food Pasta... all of it... I don't care what it is, if it's pasta, it's good.
Favourite Season: Considering climate change, any day that isn't too hot nor too cold it's perfect.
Favourite Drink: Water :P
Favourite Animals: Tigers, dogs, snakes, owls, raccoons, bats...
Favourite Clothes: Basically anything that makes me look like the fanciest punk?? Suits, hoodies, high-waisted trousers...
Favourite Holiday: Not a holiday person. Would be Halloween if I were allowed to celebrate it.
Specs
PCs
Portátil Magalhães (1st edition), WinXP/Caixa Mágica (12?) - retired
Packard Bell, Win7 - semi-retired
Lenovo IdeaPad C340, hybrid computer, Win10
Consoles
Nintendo Wii (GameCube compatible)
PSP (fat)
PS4 (500 Mb)
Master System II
Atlantis 1680 (Famiclone)
Phones
Samsung Galaxy Grand Neo Duo - retired
Samsung A21s
In-Jokes
Padre Fererah
She wanted to be a saint, but this guy is better, he's Jesus! (actually, Zeezus, I can't pronounce it properly fsr)
*laughs at a puddle*
*reads the entire script of Donkey Xote*
Big Ben
A 0 meter building
"Why are you late?" "I didn't arrive on time…"
"That is a motorcycle" or "That is not a motorcycle"
"I love ice cream!"
Leroy Leroy
"Please keep the room clean." *throws popcorn*
"Champagne! If you don't mind…"
---
σ( ̄、 ̄〃)