---
GENERAL
Name: Bernardo (Bernie) / Scifirenegade (Sci)
Age: 20 something years old
What: A Portuguese creature
Gender/Pronouns: Boy, don't let anyone tell you otherwise; he/him
What do I do: Study to become an art historian, draw, read, play video games, watch tv/movies, download shit and, of course, play with my doggie :D
Other interests (list may grow ober time): Art & Art History, video games (retro, obscure), exploitation movies, scifi movies, scifi shows, japanese movies (horror, kaiju), lost media (but screw the LMW), malware, TV history, demonology, snoic the hedgehoggy, obscure kids' shows, other things I dunno
Favourite Artist: Vincent van Gogh, man

Favourite Books: The Little Prince, by Saint-Exupery
Favourite Video Games: Shenmue, Bioshock, Phantasy Star IV, Vib Ribbon...
Favourite Consoles: Dreamcast, PSX, computah
Favourite TV Shows: DOCTOR WHO is best! Also The Adventures of Sir Lancelot, Aasi Morso ja Mouru, Miss Fischer...

Favourite Movies: Back to the Future, Ghostbusters, the Doctor Who movie, Beauty and the Beast (the ANIMATED version), Coraline, Metropolis, any movie with Pierre Kirby in it lol

Favourite actors:Jacqueline Hill and Sylvester McCoy (shocker)! I'm working on some stuff about Jackie: a complete filmography and a catologue of what's left of it.




Favourite Musical Genres: Can like pretty much any genre, from punk to vapourwave, from electronica to classical. Lately been on a New Wave kick :D
DR WHO FAQ
Favourite Doctor: Seventh Doctor all the way... Honestly I love them all in their own way ('cept the tenth...)
Favourite Companion: Ace! She was what finally made me watch the classic series! (I also love Barbara!)
When I started watching Doctor Who: Back in 2010/2011... Must've been 11/12... First episode (officially) was Vincent and the Doctor
GENERAL FAQ
Yo you download shit? Ew. I'm a data hoarder, I guess. People are elitists, if you don't download every thing that is to download, they treat you like crap :/ It's mostly games and Doctor Who stuff anyway. I also like sharing so if you need anything hit me up. I just got 2 Tb of crap... and counting...
Yo what's up with the demons? I like demons. Funky lil frens.
YOU FURRY ARSE So what? I like anthropomorphic animal designs. So did you when you were a little critter :P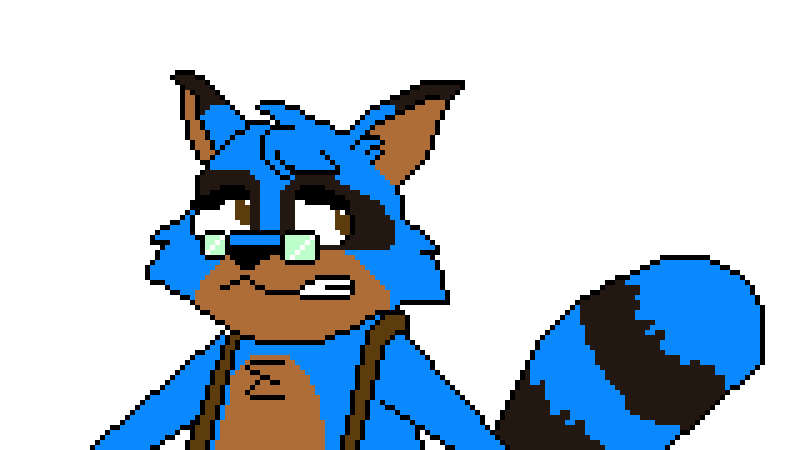 What kind of crap you have on the brain: I have autism and depression. Which makes absolutely sense when you look at this site's content :P My psychologist also put on a possibily of some sort of personality disorder or something. (tbf I was actually diagnosed with Asperger's but that's not really a thing anymore. It was also called Austistic Psychopathy by WHO, so I'm a serial killer now >:) )
RANDOM FAVES
Favourite Colour: Blue or yellow, I can't choose
Favourite Food Pasta... all of it...
Favourite Season: Considering global warming and climate change, any day that isn't too hot nor too cold it's perfect.
Favourite Drink: Water :P
Favourite Animals: Tigers, dogs, snakes, owls, raccoons, bats...
Favourite Clothes: Baggy clothing please. Or suits. Basically anything that makes me look like the fanciest punk??