---
Instead of doing some work this afternoon, I've been frowning at this little screencap from A Life in Pictures, Googling bits of names to identify subjects, and coming to the conclusion that it might be worthwhile to compile a proper list of Jacqueline Hill's performances for this blog.
More on that momentarily. First, for anyone interested in the cuttings shown above: as far as I can tell, the image in the bottom left-hand corner is from the play Three Empty Rooms, written for television by Reginald Rose and produced for the BBC by Alvin Rakoff in 1955. The actor shown with Jackie is George Margo.
---
Again, there's no archive of the picture or the rest of the article. But after watching Jacqueline Hill: A Life in Pictures, these might be the clippings they are refering to.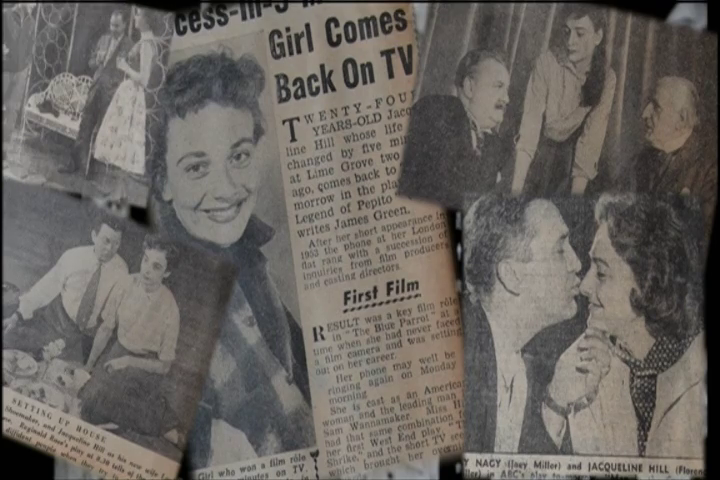 As said in the article, the clipping at the lower left is possibly about Three Empty Rooms. Also, the one on the lower right is from Man in the Corner and the one at the center is from Legend of Pepito. The other two pictures are unknown.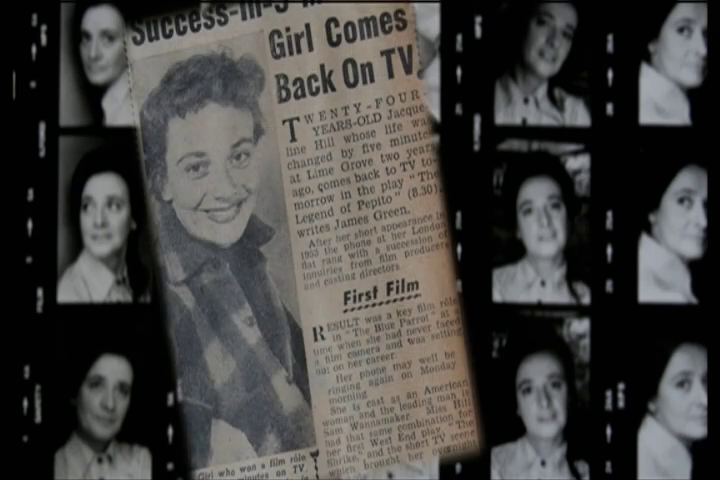 BFI listing for Three Empty Rooms
---